Benefits
Insight is a real leader in business intelligence. Here are just a few of the many benefits to using Insight to aid your decision making:
Gaining Verifiable Insights
Wave goodbye to vanity metrics by displaying your data in a meaningful and unbiased way that shows you the truth of the customer experience and how to improve it.
Unifying Data
Remove the need for a 'big' operational system by using Insight locally, or in the cloud, to pull together large amounts of data from multiple sources, fast.
Reducing Cost
Insight reduces business costs by eliminating the need for a costly operating system, automating your reporting processes and reducing data integration issues.
How Insight helps
Reporting
Amalgamate your data sources with a reporting tool based on world-leading architecture used by NASA and Amazon. In-chip processing and a columnar database means that large scale data can be processed quickly, making big data a very small problem!
Managing Customer Experience
Mapping the customer journey is the key to an improved customer experience. That's why Insight unifies your data to give you visibility from start to finish. Use Insight to eliminate vanity metrics and make business decisions based on facts.
Monitoring Communications
Insight allows you to drill down from broad overview to fine detail with a few intuitive clicks. Your entire estate of communications data, whether local or externally connected, can be analysed at a glance, highlighting outliers and areas for improvement.
Challenges
Tackling big data is one of the most important challenges faced currently by businesses. Insight works to solve this challenge and many more:
Reducing Data Complexity
Using Insight is like having a highly trained data scientist by your side, minus the cost! This purpose-built application brings useful intelligence, on tap.

Ease of Use
Insight's reports are automated, so you have them to hand whenever you need them. Change metrics and filter data with instant results.

Understanding the Customer Journey
Multi-data source comparability allows you to collect customer data from every single area of your business, mapping the customer journey from start to finish.
Videos
Want to see more? Take a look at our 1 minute explainer videos
Transform This helps businesses who want to manage inbound calls by lowering agent handling time, reducing queue times and increasing customer satisfaction.
VoiceGuardTM This helps businesses who want to verify callers' identities by automating the process, reducing manual verification, enhancing security and improving the caller experience.
inSurveyTM This helps businesses who want to learn what their customers think, using a truly unique approach that eliminates cherry-picking, engages agents and ascertains the truth.
Clients' Testimonials
The best way to be assured is to hear what other say about us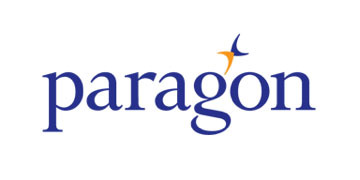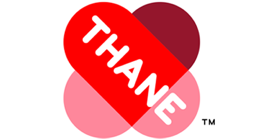 Already using our systems?