Benefits
There are a whole host of reasons why inSurveyTM's unique approach to customer feedback benefits businesses who want to know what their customers think. Here are just three:
Actionable Insights
An advanced reporting suite and transcribed verbatim provides verifiable information that can be confidently used to make improvements to your contact centre.
Your Customers' Truth
Alleviate cherry picking with inSurveyTM's unique Cherry BlastingTM formula to bin the vanity metrics and learn what your customers genuinely think.
Improved Agent Engagement
inSurveyTM actively engages agents in the process, increasing motivation and encouraging a proactive approach to providing the best customer experience.
How inSurveyTM helps
Surveying Your Customers
Unlike traditional customer feedback tools which fall victim to cherry picking, bias and data manipulation, inSurveyTM provides unique approaches to agent engagement and customer experience, making it the only survey solution capable of giving you the truth.
Running a Contact Centre
inSurveyTM allows you to keep your costs low, improve your agent retention rates and bring a positive experience to your customers. Moreover, inSurveyTM can be hosted either locally or in the cloud to bring you cost effective feedback solutions with almost no disruption to your contact centre.
Managing Customer Experience
Use inSurveyTM to map your customer journey in its entirety. By giving you the flexibility to drill down into each and every survey with transcribed verbatim, inSurveyTM shows you exactly what's going right and how your customer experience could be improved in the future.
Challenges
This multi-channel survey tool is an effective solution for many challenges faced by contact centres today. Here are just a few of the challenges that inSurveyTM solves:
Verifiable Data
Vanity metrics cloud decision making within many contact centres. inSurveyTM combats this challenge through advanced reporting techniques with our unique Cherry BlastingTM formula.
Getting the Truth
Multi-channel feedback is rendered into actionable, real-time data which brings clarity to your decision making.
Keeping Costs Low
Survey your customers effectively whilst also cutting costs. inSurveyTM automates feedback processes, eliminates call tromboning and surveys 'in the moment'.
Videos
Want to see more? Take a look at our 1 minute explainer videos
Transform This helps businesses who want to manage inbound calls by lowering agent handling time, reducing queue times and increasing customer satisfaction.
VoiceGuardTM This helps businesses who want to verify callers' identities by automating the process, reducing manual verification, enhancing security and improving the caller experience.
inSurveyTM This helps businesses who want to learn what their customers think, using a truly unique approach that eliminates cherry-picking, engages agents and ascertains the truth.
Clients' Testimonials
The best way to be assured is to hear what other say about us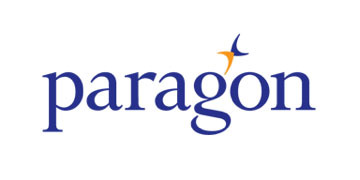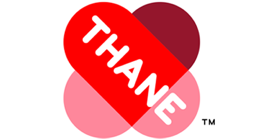 Already using our systems?