Challenges
Ever-tightening regulations alongside several high-profile security breaches have highlighted many challenges when it comes to taking phone payments. Here are just a few:
PCI Compliance
Complying with PCI standards is a complex and time consuming worry. We take this burden out of your hands by providing products that remove you from the PCI scope completely when taking payments.
Providing a positive CX
The lengthy procedure of repeating card details over the phone is not only a security risk, it's also a source of friction for your customers. By eliminating this process entirely, we provide them with a smoother, faster experience.
Agent Security
Removing your agents from the payment process completely means they'll no longer be a target for fraudsters and will have one fewer mundane and repetitive task to undertake.
Solutions
Removal from PCI Scope
Our payment protection system eliminates issues surrounding in-contact centre data security. Customer details and payment information are stored in a secure vault in the cloud, completely inaccessible from your contact centre.
Make Payments Quick and Easy
By providing your customers with a frictionless interaction when they make a payment over the phone, their experience with your business is drastically improved. Give your customers peace of mind that their data is secure – and reduce AHT to boot!
Automation
Automation is the ultimate solution when it comes to taking payments over the phone. Not only does it vastly increase security by removing the human element, it provides a great customer experience and lets payments be taken quicker and more efficiently.
Products
Our flagship product for taking payments over the phone can be combined with others in our award-winning suite to provide you with an all-encompassing solution:
PayGuardTM
PayGuardTM helps businesses take card payments securely over the phone, removing agents from the process and protecting customers' personal information.
Transform
Transform's artificially intelligent IVR reduces friction faced by the customer when they call your business by routing them to agents based on their previous activity.
VoiceGuardTM
VoiceGuardTM helps businesses who want to verify callers' identities by automating the process, reducing manual verification, enhancing security and improving the caller experience.
Videos
Want to see more? Take a look at our 1 minute explainer videos
Transform The artificially intelligent inbound call solution, Transform is multi carrier and runs above your existing system to bring you the very best IVRs.
VoiceGuardTM is the only turnkey voice biometric identification system available in the UK, a complete product and service that is ready for immediate use with any telephone system.
inSurveyTM is the only multi-channel survey tool that brings you your customers' truth.
Clients' Testimonials
The best way to be assured is to hear what other say about us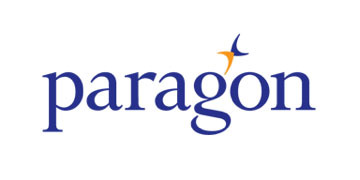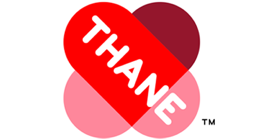 Already using our systems?
Contact Us
Drop us a line and we'll contact you shortly
Related Products