Challenges
Relying on repetitive security questions to validate your customers' identities brings with it a whole host of challenges. Just a few of them are below:
Security
Drastically reduce the potential for fraud and identity theft by using our multi-factor authentication processes, which protect both your agents and your customers.
Providing a Positive Customer Experience
Automating the identification and verification process means that there is less friction for the customer when they're trying to get through to an agent.
Keeping Costs Low
Vastly reduce agent handling time by automating the ID & V process, to significantly lower your OPex costs.
Solutions
Automation
Automating your ID & V process keeps costs low and enhances security by removing agents from the process. This further improves your customers' experience by eradicating the need for them to remember lengthy passwords or memorable dates.
Reduced AHT
Manually verifying a customer takes, on average, 40 seconds. This is compared with just six seconds when using VoiceGuard®. This drastic reduction in agent handling time reduces call centre costs substantially while also providing a great customer experience.
Personalisation
Try programming your IVR to redirect customers to the department they last selected, and give your customers a truly personalised ID & V experience. When coupled with voice biometrics technology, it also means that potential for fraud is at an all-time low.
Products
The following products improve your ID & V processes through automation that improves the customer experience:
PayGuard®
VoiceGuard® takes the pain out of compliance, securing your customers card information whilst making it easy to take payments. Multi-currency? Schedule payments? No problem.
Transform
Transform's artificially intelligent IVR reduces friction faced by the customer when they call your business by routing them to agents based on their previous activity.
Pulse
Pulse can data dip into your CRM system to match customers to their CLI – saving time by giving your agents immediate automated access to customer information.
Videos
Want to see more? Take a look at our 1 minute explainer videos
Transform helps businesses who want to manage inbound calls by lowering agent handling time, reducing queue times and increasing customer satisfaction.
VoiceGuard® helps businesses who want to verify callers' identities by automating the process, reducing manual verification, enhancing security and improving the caller experience.
inSurvey® helps businesses who want to learn what their customers think, using a truly unique approach that eliminates cherry-picking, engages agents and ascertains the truth.
Clients' Testimonials
The best way to be assured is to hear what other say about us


The Fusion Telecom automated solution represents our first dive into this area of new technology and we've been extremely pleased with the close support, ingenuity and attention to detail from them in creating and rolling out this imaginative solution.


After working with BT for many years, we ported our numbers to Fusion Telecom in 2003. The difference in customer service and solution delivery has been remarkable. They've worked with us to help develop our inbound call handling and a 'real time' disaster recovery solution.


We have worked with Fusion Telecom for over 5 years and in that time we have worked through many changes in the telecoms environment. They have completed this without issue and with clear timescales. The results meant that the use of our NGN services has been something I need not worry about.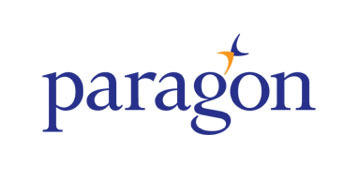 The Paragon Group of Companies and Fusion Telecom have been working together since 2007 for the supply of inbound telephony and DR services for several operational departments within our organisation. Through this we have forged a successful partnership.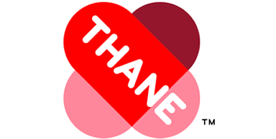 Having worked with Fusion Telecom for over three years now, I can sincerely say that it has been a pleasure. The level of professionalism and service, coupled with the fantastic advice and efficient support that we have received, has been invaluable to our company.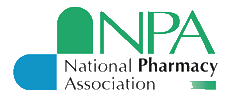 I just wanted to say thank you to you and your amazing team at Fusion Telecom for your support, creative thinking and flexible approach to solve our complete telephony PCI compliance. ...We are now using the PayGuard solution across the business and it has been very well received.
Already using our systems?
Contact Us
Drop us a line and we'll contact you shortly
Related Products