Benefits
Accessible through our easy-to-use interface, our vast estate of numbers means that whatever your needs, we've got you covered. Here are just a few of the benefits of our approach:
Any Numbers, Any Time
Relax knowing you can call us anytime, for one number or thousands, including UK 01, 02, 03 or 08s, as well as international numbers from over 180 countries.
Strong and Stable
Your call traffic will flow through an advanced telecoms platform that uses multiple Tier 1 carriers, and has advanced BC and DR capabilities, real time alerting and gold standard security.
Tailored to your needs
From hosted or local, from simple call routing or advanced artificially intelligent IVR … we have the tools to build what you need, and the service to back it up.
How Numbers helps
Running a Contact Centre
We give you complete control over your numbers, making running a contact centre a lot easier. Using a simple portal which gives you access to a multitude reports and recordings, you can make all the changes that you need to your system, quickly and simply.
Managing Inbound Contact
Our system makes it simple to organise, divert and prioritise your numbers – so if your marketing department needs to track the numbers that their different campaigns are coming in from, that's not a problem!
Selling abroad from a UK base
Sell all over the world with international numbers that direct to your UK contact centre. We provide numbers for over 180 countries so you can offer confidence to international customers who want to get in touch with your business.
Challenges
A modern, global contact centre faces many challenges. Here are just a few of the ones that can be solved by having your numbers with Performance Telecom:
Easy, Simple, Safe
With 99.999% up-time, we meet the challenge of disaster recovery and business continuity by running all our numbers over a multi-carrier system that truly gives you peace of mind.
Helping International Callers
In a global market, most UK business need to provide an easy low cost way for staff, suppliers and customers to contact them from anywhere in the world.
Putting you in the driving seat
Manage your own numbers, divert calls, see reports, record calls, all easily from you mobile, tablet or computer. You now have the power to analyse your calls and make changes in real time.
Videos
Want to see more? Take a look at our 1 minute explainer videos
Transform This helps businesses who want to manage inbound calls by lowering agent handling time, reducing queue times and increasing customer satisfaction.
VoiceGuardTM This helps businesses who want to verify callers' identities by automating the process, reducing manual verification, enhancing security and improving the caller experience.
inSurveyTM This helps businesses who want to learn what their customers think, using a truly unique approach that eliminates cherry-picking, engages agents and ascertains the truth.
Clients' Testimonials
The best way to be assured is to hear what other say about us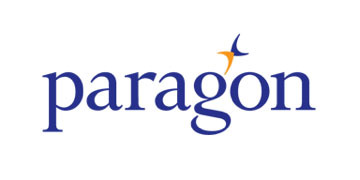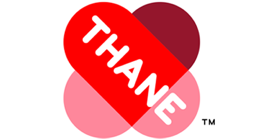 Already using our systems?
Contact Us
Drop us a line and we'll contact you shortly
Other Services